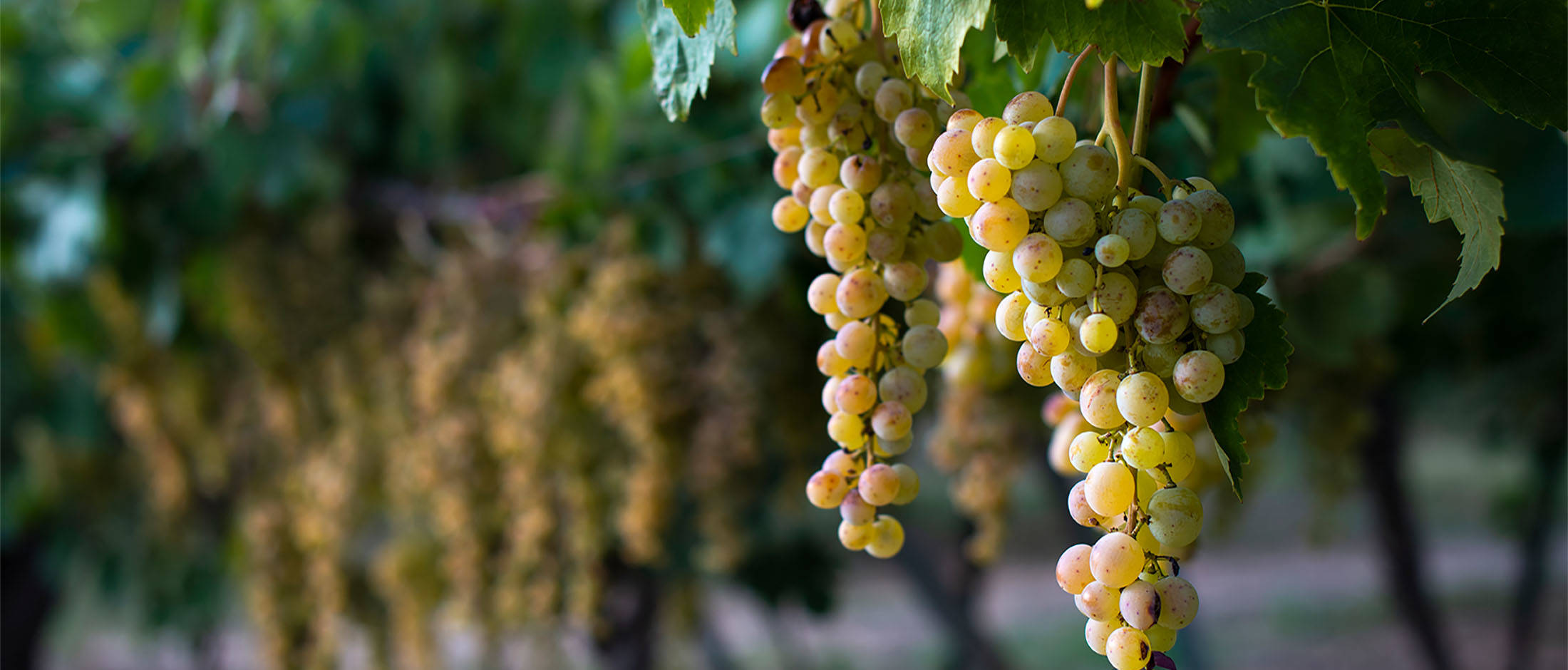 The top-of-the-range wines are grown on single vineyards, and often follow a special production process, with timings and rhythms based on the particular properties of the soil and the annual yield. They are wines with a "double name", i.e. the designation of origin – or appellation – is joined by a specific estate indication.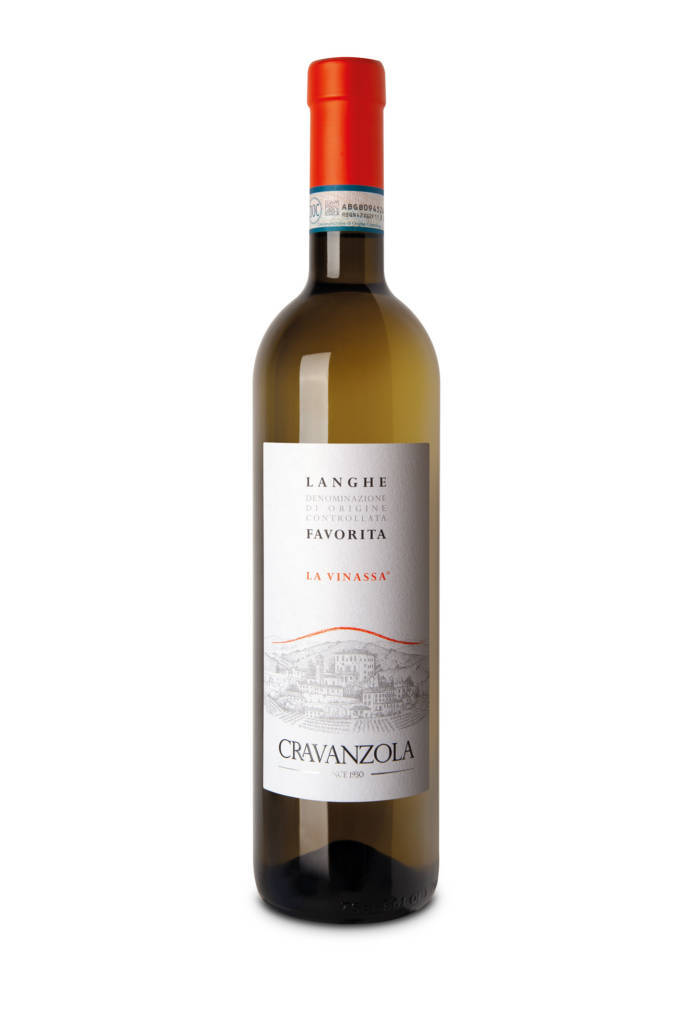 LANGHE FAVORITA DOC
la vinassa

®
…DELICATE FRUITY SENSATIONS
La Vinassa is a vineyard planted around thirty years ago, facing south-east on chalky, sandy soil on the hills of Castellinaldo d'Alba. Ruling the roost here is Favorita, a varietal which has long been grown in the Roero and is closely related genetically to Pigato and Vermentino.
The wine is beautifully balanced: pale straw yellow, showing Golden Delicious apples and lemon balm on the nose, along with delicate ethereal and mineral overtones. On the mouth it is elegant, with great flavour and aromatic length. Particularly recommended as an aperitif, Vinassa Langhe Favorita appreciates the company of fish starters, risottos, white meats, and fresh and medium mature cheeses.
DATA SHEET
NEBBIOLO D'ALBA DOC
SAN PIETRO

®
…IMMENSE PEDIGREE
The nobility of the Nebbiolo vine is interpreted beautifully on the San Pietro vineyard which the Cravanzola's farm in Castellinaldo on a hillside facing south and south-east.
The result is an elegant garnet red wine full of structure that is well-equipped to withstand the test of time. Red berries and raspberry jam stand out on the nose, along with hints of spices such as cinnamon and vanilla. With its highly appealing and satisfyingly intense, bold taste, San Pietro Nebbiolo is a big, stylish wine that makes a great match for pasta with meat sauce, grilled and roast red meats, and mature cheeses.
DATA SHEET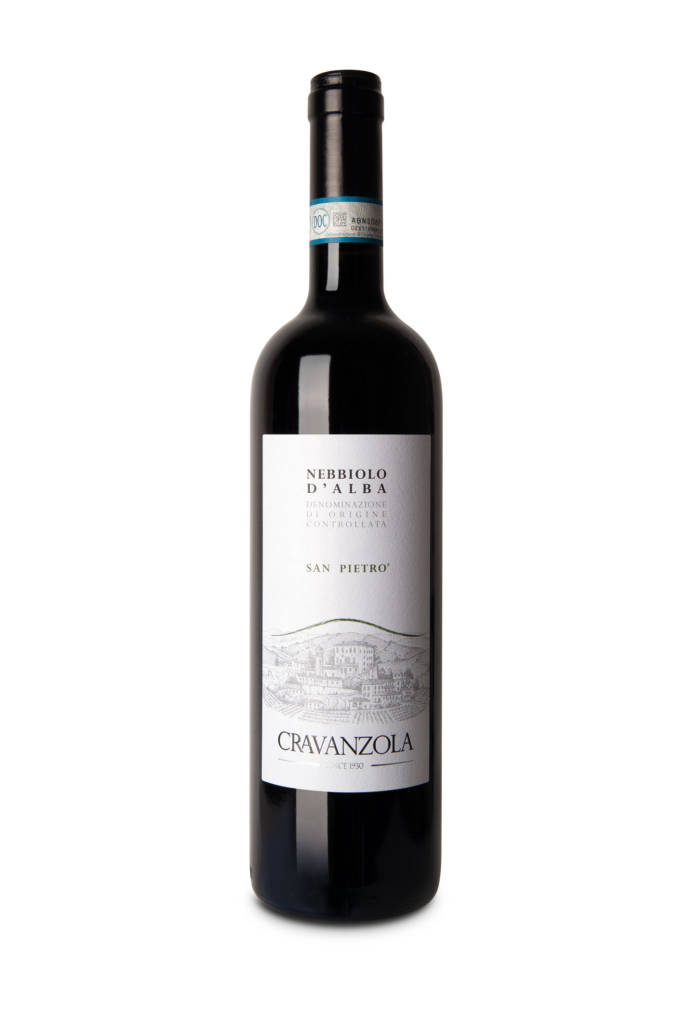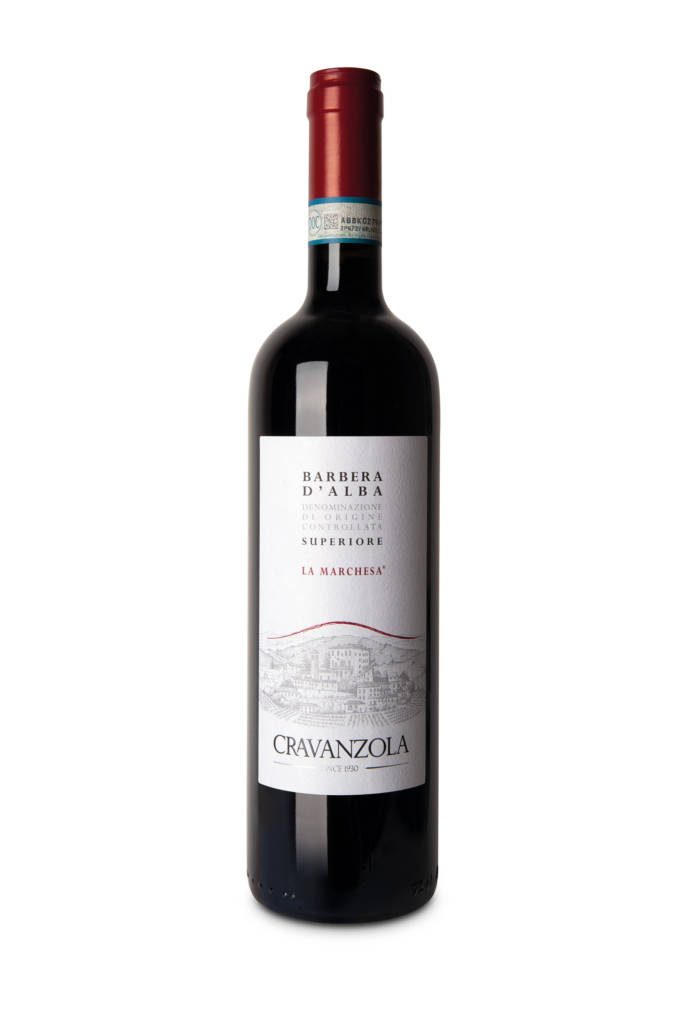 BARBERA D'ALBA DOC
la MARCHESA

®
… JOYFUL PLEASURE OF WINE
The Marchesa is the company brand that recalls the hilly area most loved by the countess who owns the castle of Castellinaldo, where the most appreciated wine was produced in the canteen of the noble family. La Marchesa, a 100% Barbera hillside vineyard in the municipality of Castellinaldo d'Alba, offers a full and structured, warm and intriguing flavor. From the scent with notes of blackberry and plum jam, to the ethereal and spicy hints that are accentuated with the passage of time, at the table it loves to accompany important dishes, red meats, also stewed, and well-aged cheeses.
DATA SHEET
ROERO ARNEIS DOCG
SAN FRANCESCO

®
… ELEGANT PERSONALITY
The San Francesco vineyard in Castellinaldo lying in a great position facing south-east has mainly calcareous and sandy soil of medium structure. It is given over to the growing of Arneis, the Roero's hallmark white wine variety. It produces an appealing, complex straw-yellow wine that matches floral, fruity notes with ethereal, mineral overtones. Its full-bodied, flavoursome taste makes it an intensely luscious wine with elegance and good aromatic length. Excellent as an aperitif, San Francesco Roero Arneis goes well with white meat starters, pasta with vegetables, and fish dishes.
DATA SHEET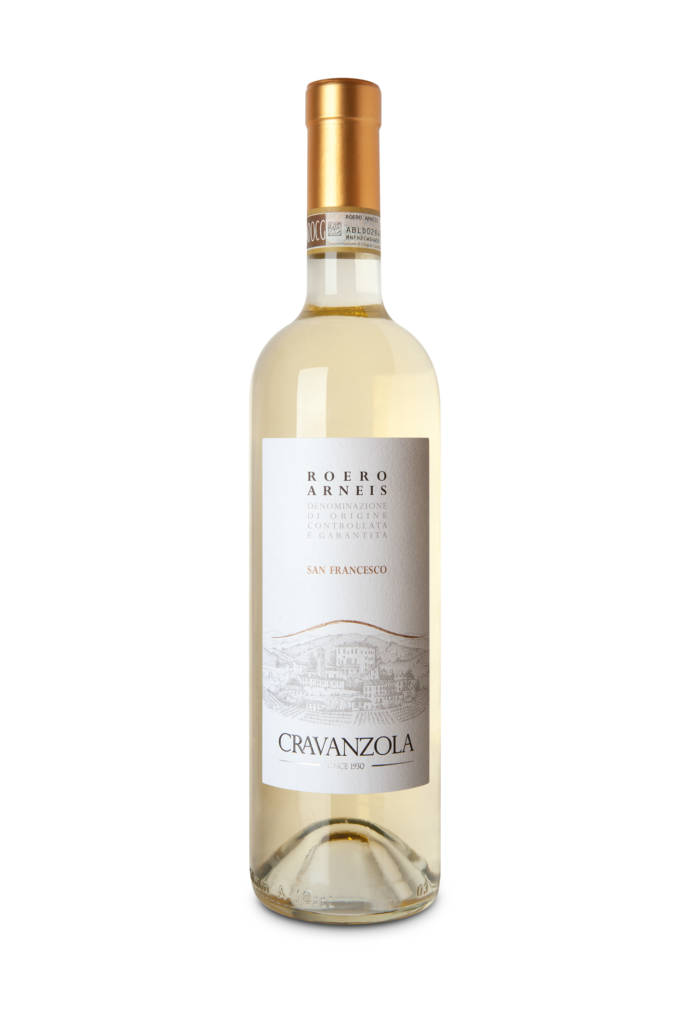 CASTELLINALDO
BARBERA D'ALBA DOC
…THE STYLE OF A SPECIAL VILLAGE
It has a garnet red color of beautiful intensity and hue and an intense and captivating aroma, rich in fruity notes of blackberry, plum and raspberry, which over time also acquires ethereal and spicy hints, especially cinnamon. With a lively and important flavor, at the table it goes well with structured dishes, in particular red, braised and stewed meats, and long-aged cheeses.
DATA SHEET
ROERO DOCG
CANAVODI

®
…PRECIOUS, COMMANDING ELEGANCE
Canavodi is the name of an old Nebbiolo vineyard that Cravanzola farms in Castellinaldo on sandy, calcareous terrain with a south-westerly aspect. The wine is rich, intense and mouth-filling, with its bold garnet red colour and complex bouquet matching fruity raspberry notes and hints of iris with early ethereal and spicy overtones taking in cinnamon and green pepper. With its warm, soft and full-bodied taste, and long aromatic finish, it goes particularly well with flavoursome, yet refined dishes, like red meats, game and cheeses that have undergone lengthy maturing.
DATA SHEET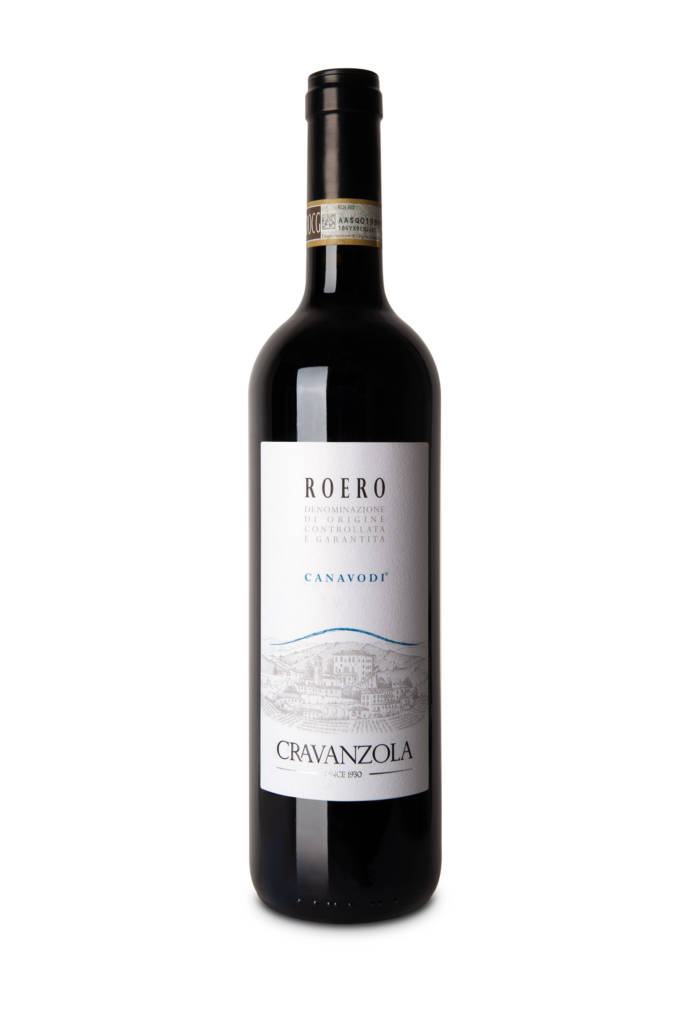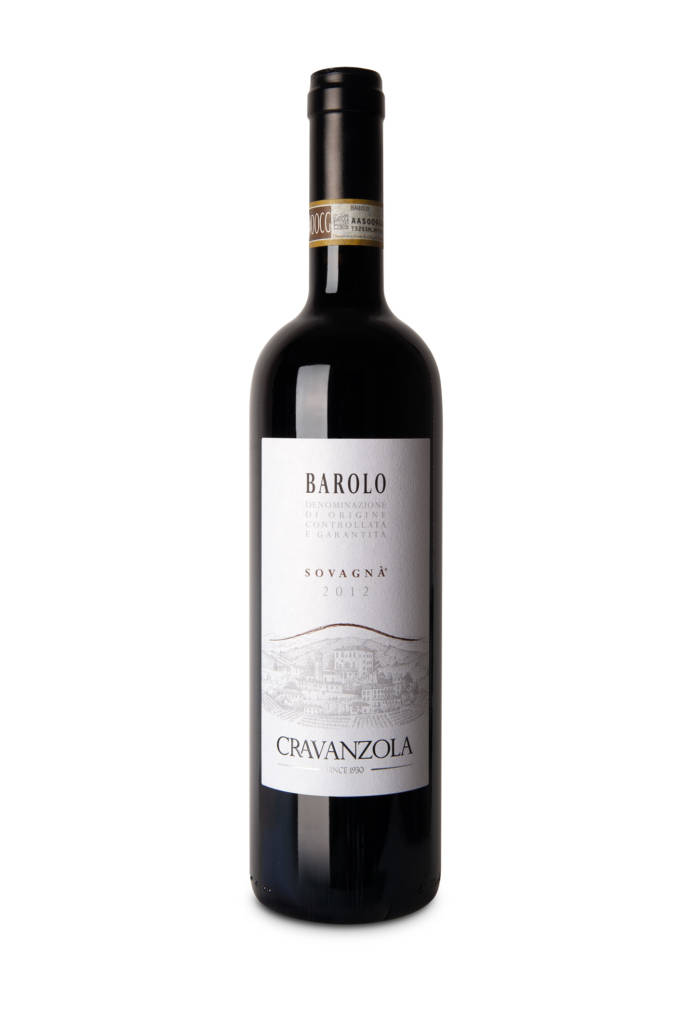 BAROLO DOCG
sovagnà

®
…THE NEBBIOLO THAT WITHSTANDS THE TEST OF TIME
Sovagnà is the name of the Barolo that has been carefully selected by Cravanzola from prized vineyards growing the Nebbiolo variety in Monforte d'Alba.This thoroughbred red wine has elegant and prestigious qualities: a deep garnet colour, and a full, complex nose encompassing flowers and fruit, in particular red berry jam, along with bold ethereal and spicy notes of cinnamon and vanilla. The taste is warm and mouth-filling, with unmistakable aromatic length. At the table it takes centre stage, in particular when accompanied by red meats, game and mature cheeses.
DATA SHEET