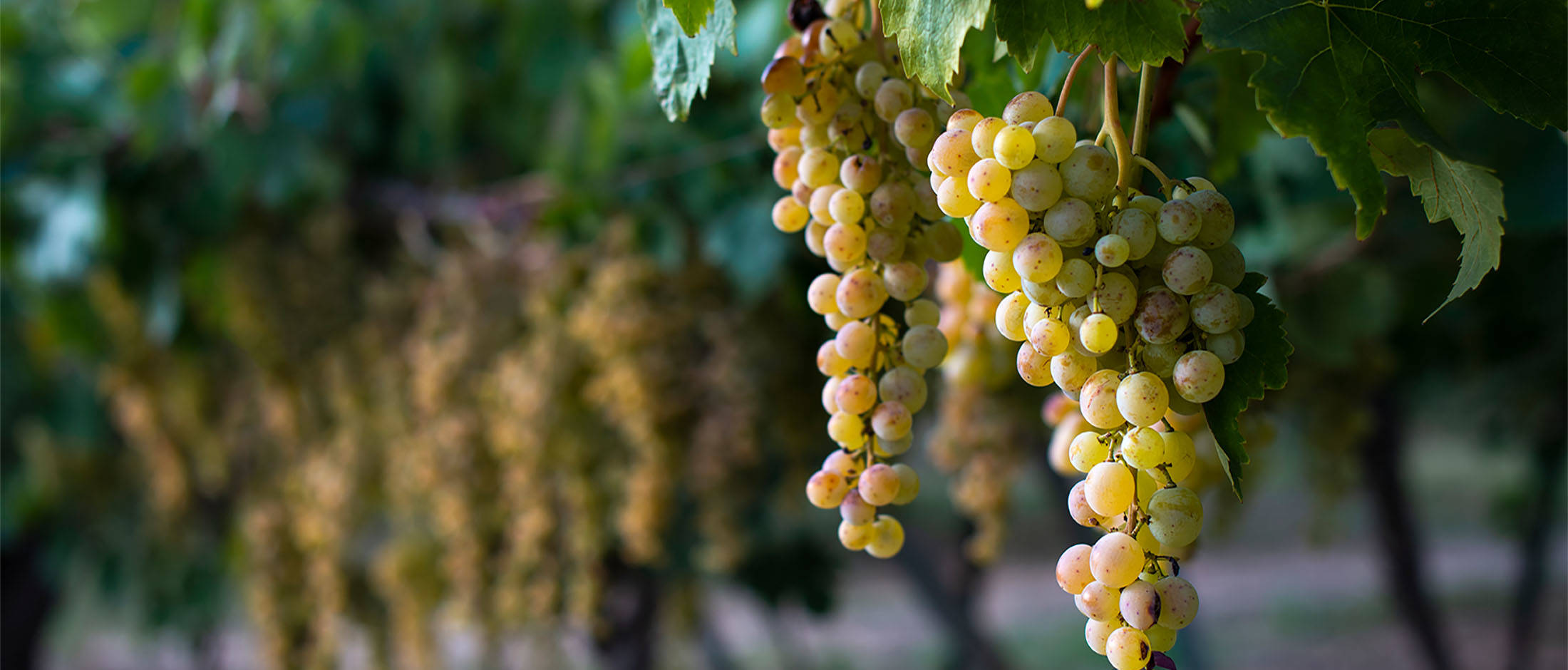 SYMBOLS OF A SPECIAL LAND
OUR WINES
Arneis, Sauvignon, Favorita, Dolcetto, Grignolino, Barbera and Nebbiolo are the main varietals grown on the Cravanzola estate. Their genetic and production properties lead them to ripen at different times between late September and mid October. Affording respect to the ripening process is as important a precursor of quality as the choice to allow a wine the time to mature and age until it reaches its optimal condition.
The large cellars at Cascina Schiavenza play host to the wines on their slow process of development, during which steel alternates with wood and different sizes of barrel. Know-how and technology accompany the work, limiting any external – especially chemical – intervention in order to bring to the table elegant, strictly natural wines with great personality.
Each wine is crafted from a variety and a terroir, and with a technical and professional footprint: each product is distinguished by a bespoke approach, dividing them into three categories:
LOCAL WINES
These wines come from more extensive vineyards or bring together the grapes from several smaller plots. They also follow a dedicated production process in keeping with the properties of the soil and the subtle changes in the climate each year. Their names are more straightforward, showing just the local designation of origin.
the altagamma wines
The top-of-the-range wines are grown on single vineyards, and often follow a special production process, with timings and rhythms based on the particular properties of the soil and the annual yield. They are wines with a "double name", i.e. the designation of origin - or appellation - is joined by a specific estate indication.
freenature wines
"Free Nature" is a project shared by Cravanzola with other wine producers in Castellinaldo d'Alba, putting into practice the strategic idea of entrusting the fate of production more to soil and crop management than to chemistry, and harnessing the seasons and the natural rhythms of biological organisms while safeguarding the fertility of the land.
The project started out with two varietals (Arneis and Barbera) and two vineyards. The challenge is to extend it to all the varieties and eventually throughout the entire estate.
For the time being you can raise your glasses with the white Alseide Langhe bianco and the red Niseo Langhe rosso.